Extracted from a story by Lydia Mapua
Filipinos have flown out of their country for decades, often settling in other nations along with their families. But if you are a first-time immigrant, travel may seem daunting.
We have compiled a few tips for you if you are planning to fly:
Before you fly
You can avail lower fares if you produce a copy of your newly issued immigrant visa. These fares are not shown on airline sites. You could get them from Landsair's website.
Send us a copy of your visa too to avoid purchasing the non-discounted one-way ticket. If you return to the Philippines after migrating abroad, your ticket to the US or Canada will carry a regular fare tag as you will no longer be a first-time immigrant.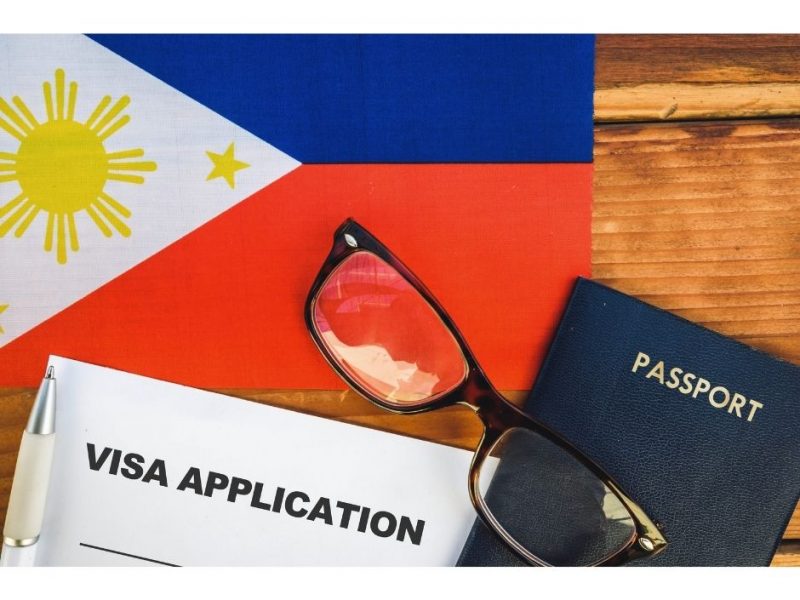 Passport
The safety of your passport is paramount. Keep it in a safe place. If it is close to expiry, schedule a renewal appointment with the DFA at www.passport.gov.ph. Apply long before your scheduled departure as the latest appointment dates that the DFA website issues is usually 1-2 months from the time you apply or you can avail of our passport appointment assistance
Children Traveling Alone
If you're below 18 years old, and are traveling with an adult that isn't your mom or dad, apply for a Travel Clearance from the DSWD.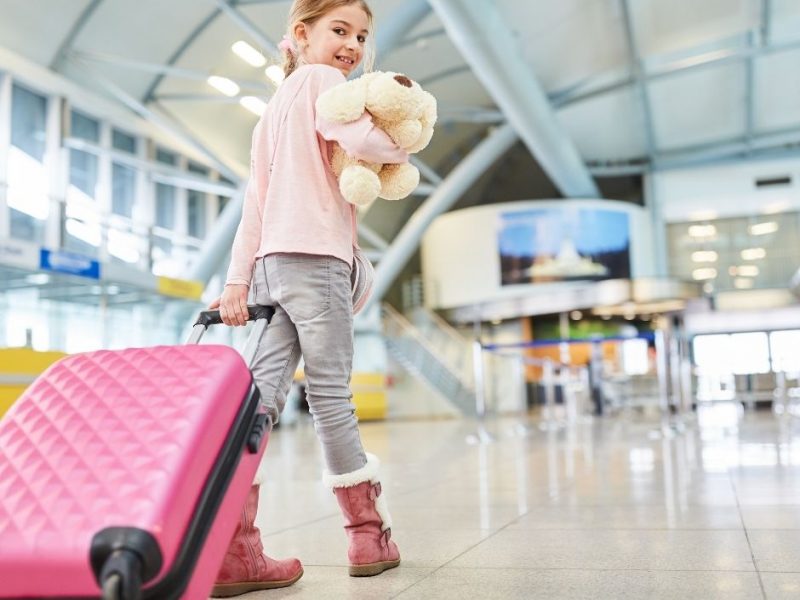 Weight Allowances
Check your ticket for the maximum weight allowance. If your luggage exceeds that weight, you will be charged a fee.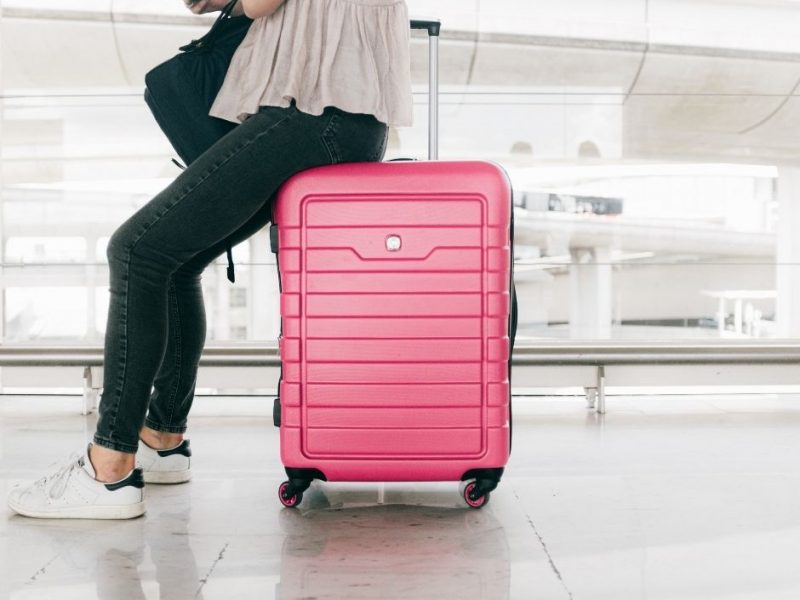 Applicable Taxes
If your exit point is Manila, the Philippine travel tax of P 1620.00 and the terminal fee of P 550.00 are automatically collected by international carriers.
If the exit points are Cebu or Clark, the terminal fee will be collected at the airport.
Exemptions exist for:
Balikbayans who have stayed in the country for less than one year.
Foreigners who have stayed in the country for less than one year.
Children below 12 years old with a Reduced Tax Exemption Certificate (50% discount)
Children below 2 years old with a Tax Exemption Certificate.
Workers and their spouse with a copy of their Exit Pass and Tax Exemption Certificate.
Just bring your passport to the TIEZA if you are not sure how to get a tax exemption certificate. Visit tieza.gov.ph for more details.
For online pre-departure orientation registration, click  www.cfo.gov.ph
For Canadian immigration information: www.cic.gc.ca
For US immigration information: www.uscis.gov
AT THE AIRPORT
Arrive at the airport at least 3 hours before departure.
Keep your passport and ticket ready. Keep other belongings safe in your bags.
Look for the check-in counter appropriate to your flight and airline.
Once you reach the check-in counter, the attendant will ask you to present your ticket and passport to verify your flight and check in your luggage.
You will given a boarding pass (very important!) which contains all information about your plane's gate, your seat assignment, and boarding time.
Proceed to the immigration counter where officers will check your passport, ticket and visa. They might ask you some questions about your trip. You may eat or shop until boarding time, but please be at your gate in time for boarding.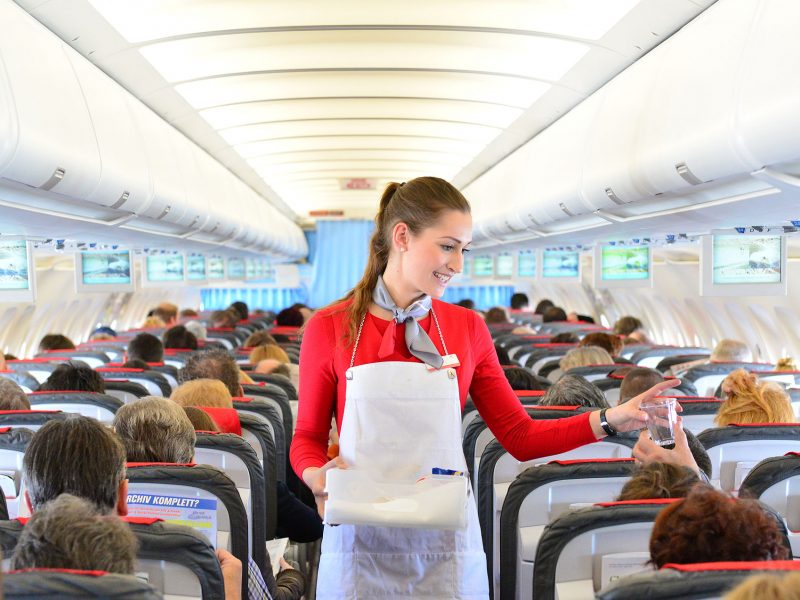 (Pic: Wikimedia)
ON THE PLANE
Once inside, stow your luggage quickly in the compartment above your seat and sit down so you let others come in.
Be polite.
Ask flight attendants if you need anything.
Follow the signs above your seat. Belt up when asked. Smoking is not allowed on flights.
Connecting Flights
Follow the 'Transfers' or 'Flight Transfer' sign at the airport.
Check notice boards for the gate and boarding time of your flight. It may take 2 hours or more for your next flight to be ready to board.
LAYOVER TIME
When you arrive at the port of entry in Canada or US, and you still need to fly to an interior province, you would need at least 6-7 hours layover time to present your documents to the Canadian or US Immigration.
AT YOUR DESTINATION
Follow the signs after leaving the aircraft until you reach the Immigration counter. Keep all documents ready. Be calm and honest with the officers there.
After passing immigration, collect your baggage at the airport carousel. Look at the signs above each carousel to find your flight's appropriate carousel.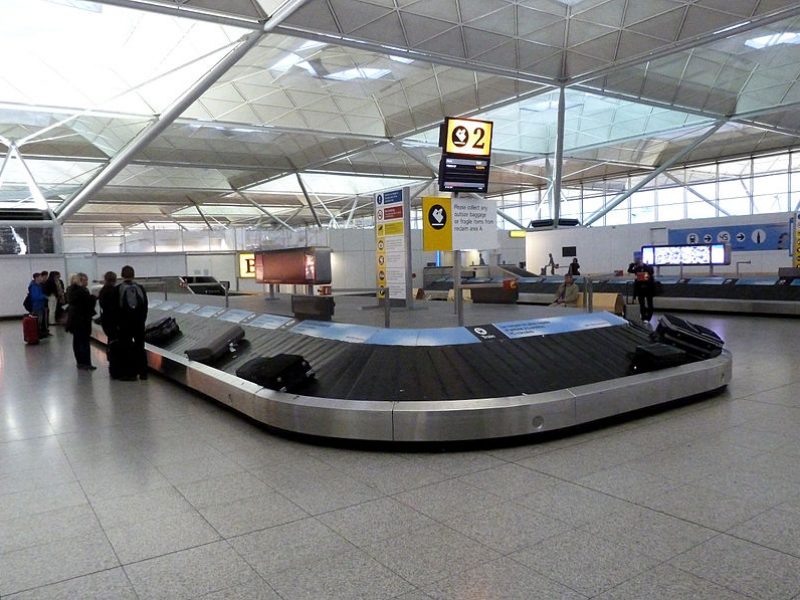 (Pic: Wikimedia)
If you are flying to another part of the country, ask for directions to the DOMESTIC airport. Find the appropriate check-in counter of your domestic flight and go through the same flight procedures.
CANCELLATION / REBOOKING
Different airlines have their own policies about rebooking and cancellation fees. Call your respective airline's customer care hotline to check.Tickets that are bought through a promotion are usually not re-bookable or refundable. However, refunds of regular priced tickets may be available should you need to cancel your ticket.
If you want to see updated discounted fare click here.