El Nido is a cluster of islands on Palawan Island, and it has so much to explore that one would need days, if not months, here. The place is rife with food and fun plus lots of hidden beauty.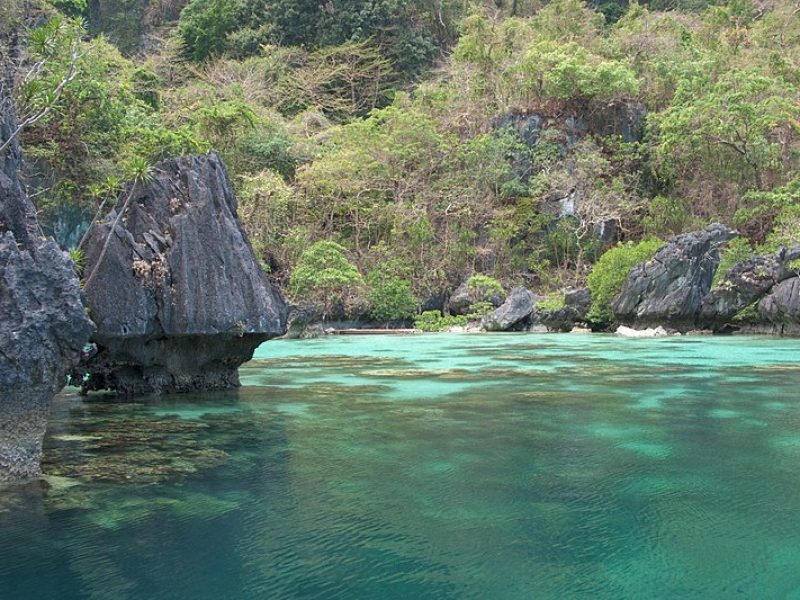 (Pic: Wikimedia)
Here are 3 things to absolutely look for at El Nido:
Small Lagoon
The rock formations at El Nido give this little paradise a natural glory, and behind those high walls of stone lies a shallow clear water with soft sand.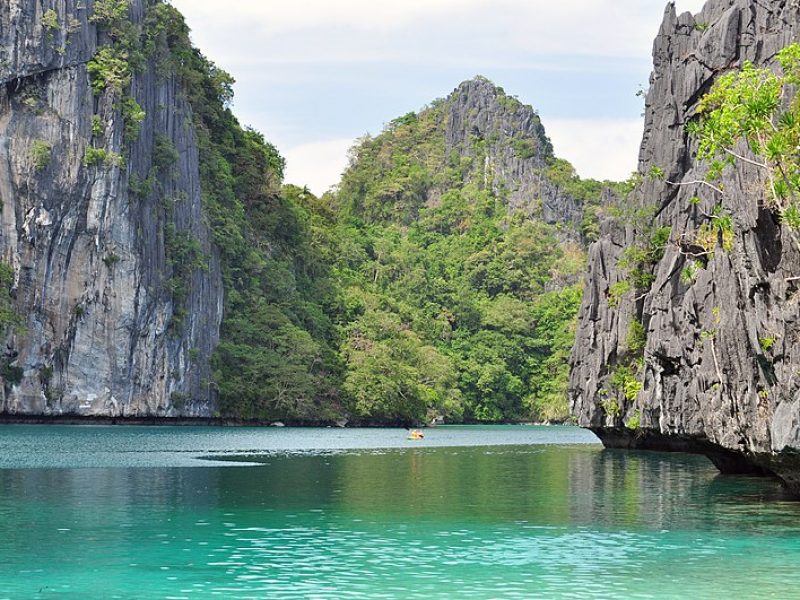 (Pic: Wikimedia)
This place of peace is visible to the open side through a small break in the walls. You could access the lagoon by joining one of the many day trips that take tourists across parts of the island.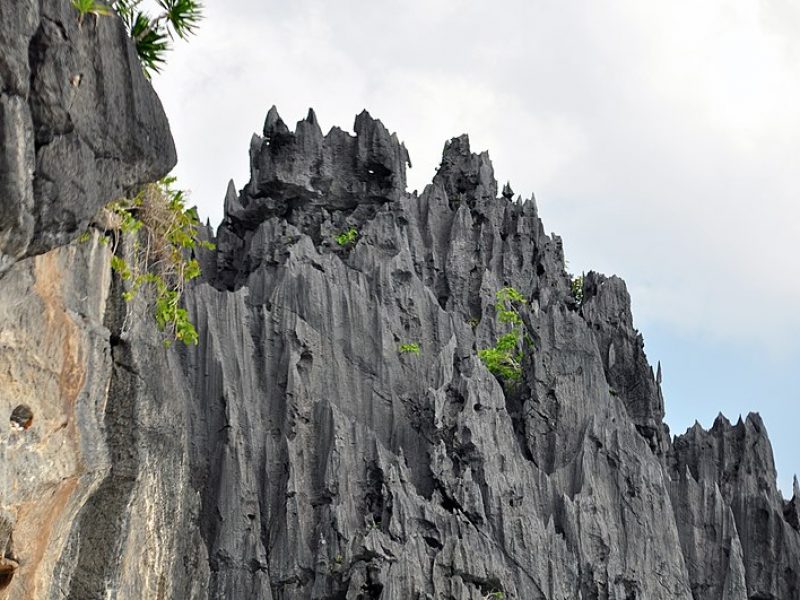 (Pic: Wikimedia)
Matinloc Shrine
An abandoned shrine to Mother Mary — often called the Shrine of Our Lady of Matinloc — greets travellers on Matinloc Island.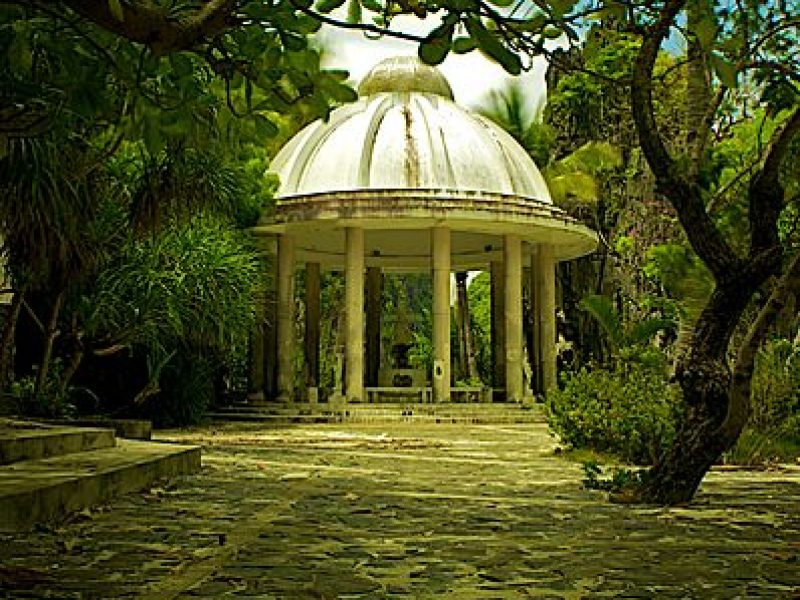 (Pic: Wikimedia)
Built in 1982, the shrine could be a spiritual retreat for some because of its proximity to the beach and cliffs. Try climbing the jagged limestone peak near the shrine. It gives you a good view of the landscape around, including Tapiutan Island, which lies opposite Matinloc.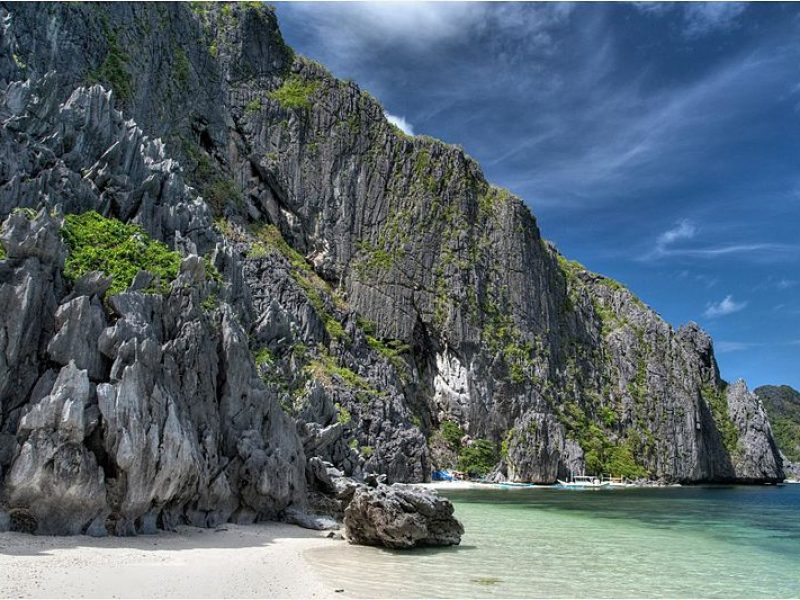 (Pic: Wikimedia)
Snake Island
There is a unique stretch of sandbar here that divides a small island from the main island of El Nido.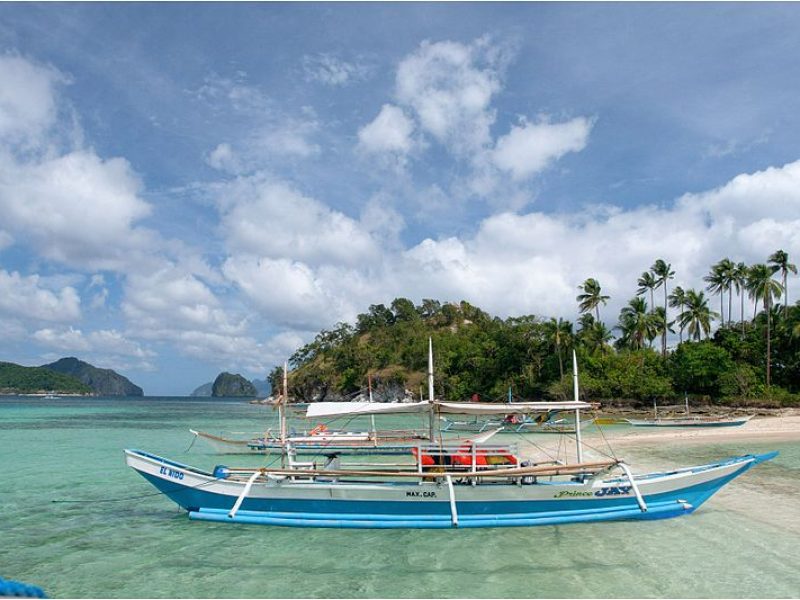 (Pic: Wikimedia)
The white sandbar snakes through, and is visible only during low tide. Lounge around in it as waves from both sides caress you gently. Snake Island is a popular getaway for couples!
For details on tour packages, click here